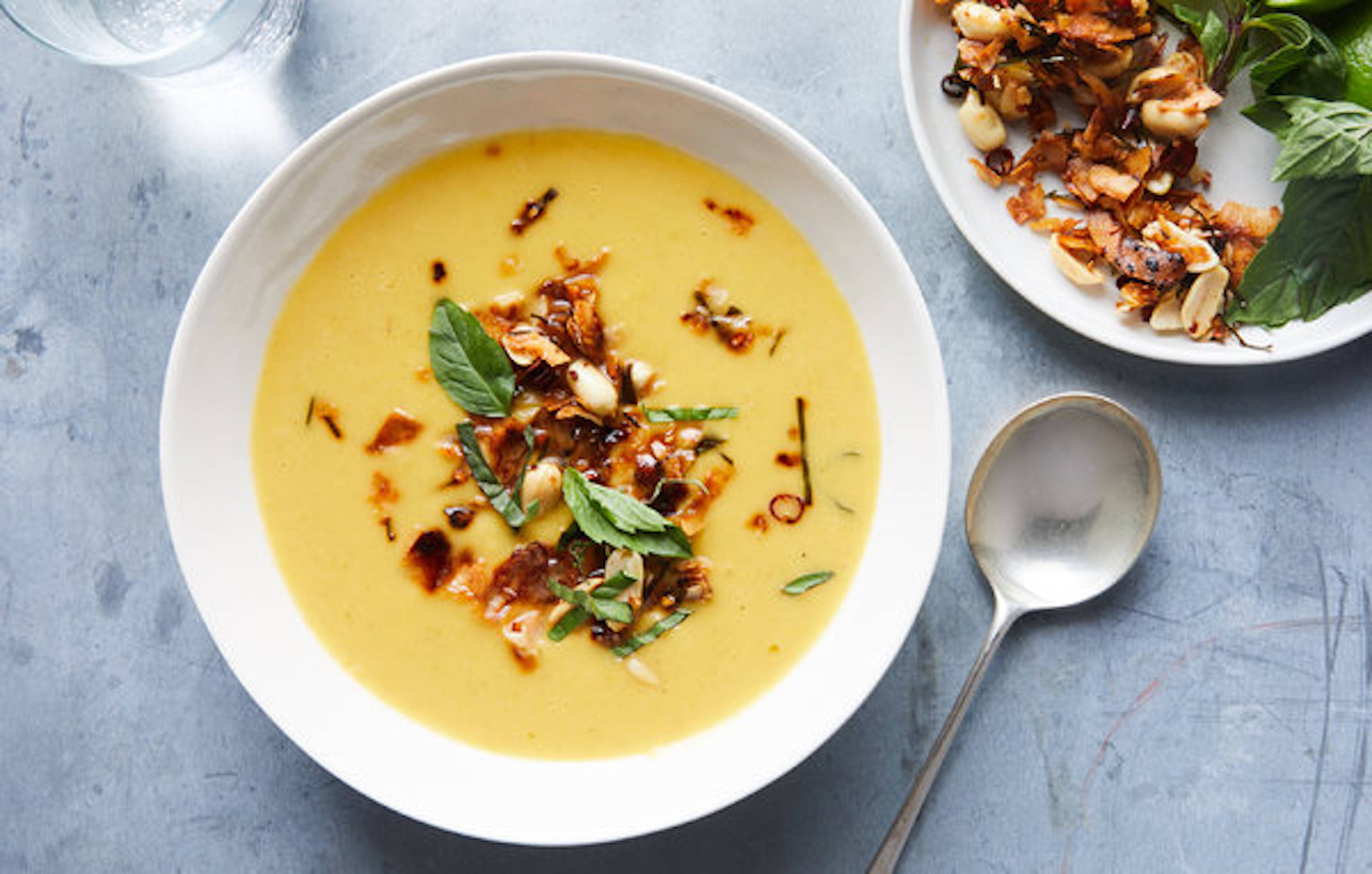 Soup is renowned as the ultimate healing food. It's rooted in tradition and it has been eaten as a dietary staple for centuries. The healthiest societies consume soup on a regular basis- whether it's Mediterranean White Bean Soup, Japanese Miso Soup, Costa Rican Black Bean Soup, Sardinian Minestrone Soup or your Grandmother's Chicken Soup. In essence, soup is a low calorie, plant packed, herb rich meal, loaded with nutrients, antioxidants and fiber. Because soup is easy to digest, it allows your body to allocate its energy towards healing and regenerating. Soup is the food of choice for recovery from surgery and illness and for good reason, soup heals the body and warms the soul.
Here's four good reasons you should grab a spoon and start souping:
Soup Adds More Vegetables To Your Diet.
Soup eaters get more servings of vegetables and in return, that means higher intakes of fiber, vitamins, minerals and antioxidants. Soup is also a great way to get a wider variety of vegetables into your diet- not to mention, healing herbs, spices and powerful superfoods.
Soup Is The Ultimate Low Calorie, Health Food.
You can eat more for fewer calories and power your body with nutrients that serve it well. People who eat a cup of soup before their meals eat less calories overall. Soup curbs the appetite and allows us to slow down and eat mindfully.
Soup Adds Necessary Fiber To Your Diet.
Fiber feeds the good bacteria in your gut. Gut health is a major contributing factor to a healthy immune system. Fiber balances your blood sugar levels, keeps your cholesterol in check, aids in digestion and helps maintain your energy levels. Unlike juice, soup is a whole food. Vegetables are fiber rich and many soup recipes call for beans which happen to be one of the most fiber rich food sources on the planet.
Soup Is A Healing Food.
Gently cooked foods allow for maximum absorption of nutrients and they are easy to digest. Since soups are high in vegetables and liquid, less energy is needed to digest them. This allows the body to allot more energy towards healing and recovery. When made with whole, well-sourced ingredients, soup contains all the essentials for good health.
Four tips for making healthier soups:
Simmer don't boil. Vegetables, like pasta, should be cooked al dente- still firm when bitten into. Over cooking soup deteriorates its nutritive value.
Use a variety of vegetables. Try using seasonal fresh vegetables in a rainbow of colors. A fall vegetable soup is a good choice for not only using common vegetables like carrots, but also a variety of root vegetables like squash, sweet potato, parsnip and turnip.
Use herbs over salt. It's fine to add some salt to taste, but there are healthier ways to add flavor. Herbs and spices are the healthiest way to get more flavor into your soup. Other options are adding a swirl of olive oil, coconut yogurt or a squeeze of citrus after the cooking process is complete.B
Add beans to the recipe. A real simple way to do this is to use canned beans. Canned beans should be rinsed before using. By adding beans you're adding protein, fiber and more nutrients.
Here's a simple and highly nourishing soup recipe I love making for my family, friends and community at Cafe West Express:
THAI BUTTERNUT SQUASH
Serves 6
1 tablespoon avocado oil
1 sweet onion, chopped
4 cloves of garlic, minced
1 tablespoon ginger, minced
2 tablespoons Thai Curry paste
5 cups butternut squash, peeled and cubed
1 can coconut milk
1/2 of a lime, juiced
4 cups of low sodium vegetable stock or homemade broth
Heat oil over medium heat in a large stock pot. Add onion, garlic and ginger. Cook until lightly softened. Add curry paste and allow flavors to meld. Add the squash and broth. Bring to a boil and immediately reduce heat to simmer and cook. Once the squash is tender, stir in the coconut milk and lime juice. Remove from heat and puree the soup with an immersion blender until smooth. Salt to taste and add a squeeze or two of lime.