By Carrie Dorr
There has been a dramatic rise in workout streaming services offered over the past couple years. With this shift, people are building out spaces in their homes dedicated to exercise. Here are two small pieces of equipment I use daily at home and love.
YAY- Weighted Jump Rope x Crossrope
This weighted jump rope was on my radar for a while but I couldn't commit to paying $88! However, after purchasing AND returning a few different ropes, I decided to give it a try. It's amazing. You can order based on your height and the weight you'd like in the rope. The ropes clip on and off the handles super simply and the upper body and cardio workout you get simultaneously is killer! Holy burning biceps!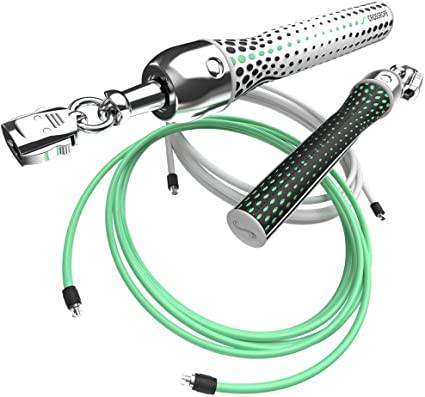 YAY- Mini Pilates Ball
Much less expensive than the Crossrope but equally effective in its' own way. ABS! This is by far my favorite tool for deep core workout, especially after having kids. For a really great 7 minute free AB workout using the mini pilates ball, go here.